Concrete Jungle x Red Lace
These busy amazing animal print pants are from I.Am.Gia and this red lace body suit is from Guess. Love how these pants fit (really shapes the ass). Also, I'll be pairing this body suit with almost everything until Christmas.
Taking cheaper pieces and combining them with an expensive statement piece will always be my go to. Flowy cheetah dress is from dollskill, yellow belt is off white. Dress is a little boxy = I'm a little boxy, so definitely putting a belt around this was crucial. I like that this combines my street wear style with a more feminine maxi.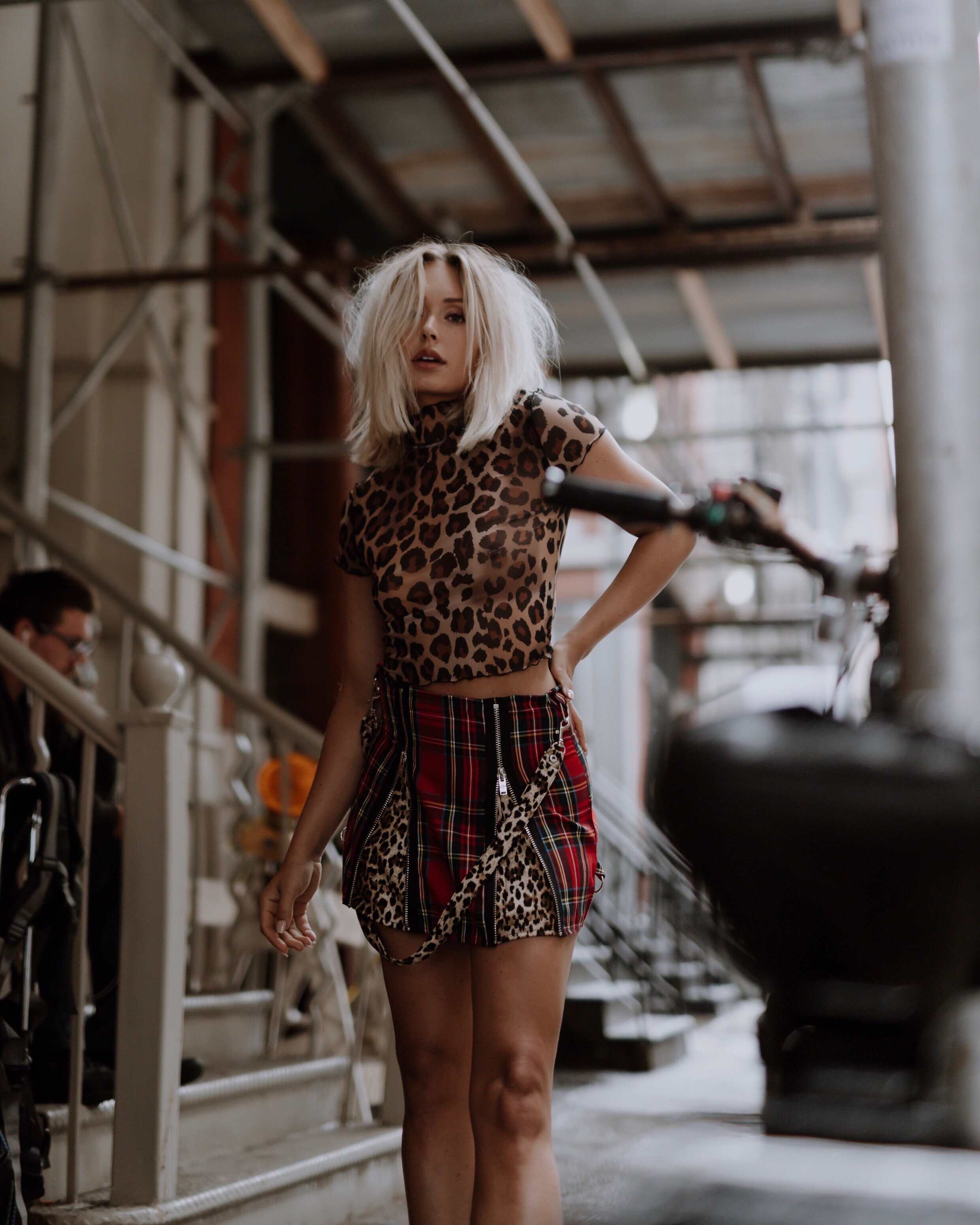 Cheetah (school) Girl, Cheetah Sister
This entire outfit is from Dollskill and I am still not over it. Top is a little see through, but y'all know I am fan of a tasteful nip-slip. I mean really? grunge-y plaid and cheetah print? Genius.
Snoop Dog Graphic Tee for the Win
Oversized graphic tees in general are my jam. Especially when paired with a dope pair of pants (like these I.Am.Gia zipper and snakeskin ones) and a metal choker (f*ck yes). Going out? graphic tee and badass, platform boots.. running errands? graphic tee and biker shorts.. Going to bed? graphic tee and sweatpants.. Going to a buffet? graphic tee gunna cover that food baby.
Big Sleeves and Double Zippers
This was a pretty last minute, but iconic, pairing if I do say so myself. Changing in the street because there are no public bathrooms in the subway station was a highlight. This one shoulder, wrap top is from Lioness. The zipper jeans are from Neon Blonde and the shoes are Sam Edelman.
Hope you enjoyed my little recap! This was such a dream to be apart of and I am so so freaking grateful.
xx Meg